About us
Intoduction | Award | CEO Message

You cannot solve your skin problem with just a normal facial mask sheet. Labottach Hydrogel Patch is filled with solutions that can solve your skin's problem beyond simple moisturizing effects.
Mr. TackSoo Nam, while studying and training to earn his degrees in pharmacology, dreamed of combination of three industries. Those industries were pharmaceutical, cosmetics, and nutritional supplement. He wanted to combine these three industries to create innovative and effective products to improve health and beauty for people of all ages.
Mr. Nam believes that Hydro-Matrix skin patch technology is important and effective, so everyone in everywhere should be given the opportunity to experience them.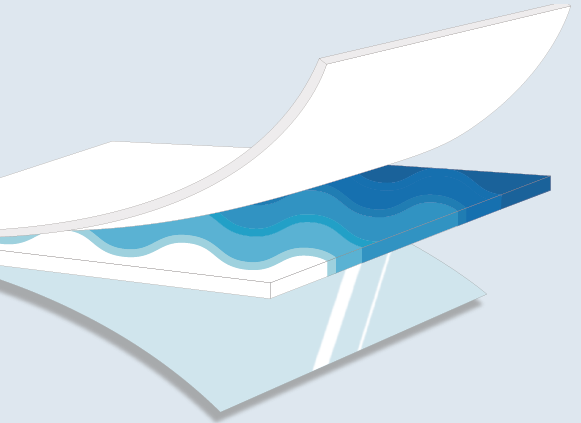 The story of wooshin labottach
The name of our company, Wooshin Labottach has an important meaning. Woo means "Always be close" Shin means "Belief" and "Harmony." Also, Labottach is combined with "lab" and "technology". Therefore, Wooshin Labottach means the Health in harmony with Technology.
Never one to do anything halfway, Mr. Nam both formulates the products and at the same time, ensures each one is made to the highest standards. Using the best and latest technology, the best recearch and developmets (R&D) techniques and a team of highly qualified and trained pharmacists combined with the highest quality ingredients, Mr. Nam creates easy to use products that deliver great results.
Wooshin Labottach, now in its 29th year, exports to 48 countries and is popular at home in Korea. Moreover, to meet the growing demand of products in Europe, a manufacturing plant have been opened in Slovenia in 2015.
2017 Ministry Health and Welfare Award
Nam Tack Soo, CEO of pharmaceutical company Wooshin Labottach, was awarded the 2017 Ministry of Health and Welfare Award for being the first Korean company to build an EU GMP manufacturing facility in Slovenia.
Welfare department, Given award to Bio/Pharmaceutical Meritorious people Pharmaceutical Newspaper I 2017.04.13
'Nam Tack Soo, CEO of Wooshin Labottach, has been awarded for developing Food Supplements ODF and exporting to overseas including China and Turkey.'
WOOSHIN is THE FIRST Korean pharmaceutical company with it's own factory in Europe.
We are a pharmaceutical company established in Korea in 1992. We started out trading finished products and APIs, but have now started promoting our own items. (mainly our Hydrogel Patch Line and Oral Disintegration Film, ODF) We export to more than 30 counties, and have close working relationships with our partners. Furthermore, we have a strong R&D team.
We continue to do licensing for the Pharmaceutical Industry and distribute raw materials to our Korean Customers.
Recently, we established an office in Budapest, Hungary to further strengthen our marketing department. On top of that, we opened a pharmaceutical manufacturing site in Grosulje, Slovenia which mainly produces our hydrogel patches.