Hot
New
In stock
Pre-order
Out stock
Double Chin-Up Patch
Hurry! Only -5 Left in Stock!
Order in the next to get it by
PRODUCT INFORMATION
Product safety
Manufacturing
About Labbotach
Research & Developement
CUSTOMER REVIEWS
PRODUCT INFORMATION
EFFECTIVELY REMOVES THE DOUBLE CHIN

Our tested double chin lift patch is a hydrogel plaster that tightens and cares for the skin thanks to its active ingredients and intensive moisture supply. The special texture enables the skin of the neck to be tightened and provides lasting results when treating your double chin.

Registered as a medical device (CE) in Europe. With ISO certificate for safety and quality. The effectiveness has been clinically proven by Derma Test. It is advisable to wear it between 2 and 8 hours for maximum effect. The patch adheres strong enough that it can be worn all night to fully develop its effect. Nevertheless, the adhesive strength of the skin is adjusted in such a way that it does not leave any traces or cause pain when peeled off.
Effectively removes the double chin: Intensive treatment to redefine the chin/neck line with a lifting effect.
Clinically proven: Effectively improves skin elasticity.
Use between 2 and 8 hours: The active ingredient works up to 8 hours in order to achieve an optimal effect.
Rich hydration of the skin thanks to the special hydrogel technology.
Thoroughly clean and dry the application area.
Cut open the sachet and take out the patch.
Peel off the transparent film.
Put the loops around your ears.

(This patch can be used for a maximum of 8 hours)
Caffeine, fish collagen, argan oil, tocopheryl acetate, ceramide, green tea extract, avocado oil, conjugated linoleic acid (CLA), bioflavonoids (citrus flavonoids), hyaluronic acid

DELIVERY

You will receive a total of 8 You will receive 2 boxes with a total of 8 double chin-up patch plasters.
CLINICAL STUDY

Test subjects: 20 healthy adult female subjects aged 30 to 49 years

Application period: For 4 weeks (once / day)

In comparison to before using the product, the chin area was statistically significantly reduced (improved)

The study was carried out by "Derma Test".
Product safety
World-class approved hydrogel patches
Registration for Class 1 medical devices completed in Europe

our promise
Labottach promises to always only offer its customers safe and effective products that are strictly clinically approved.
We only use highly effective and mild components that can minimize skin problems and maximize the effects.
No use of parabens, artificial pigments, dimenthicon, formaldehyde and phthalate.
Wooshin Labottach continues to conduct clinical studies to guarantee the effectiveness and high quality of our products


Dermatest Germany is a research institute founded in Germany in 1978 in which companies and researchers work together in the field of skin care with public trust.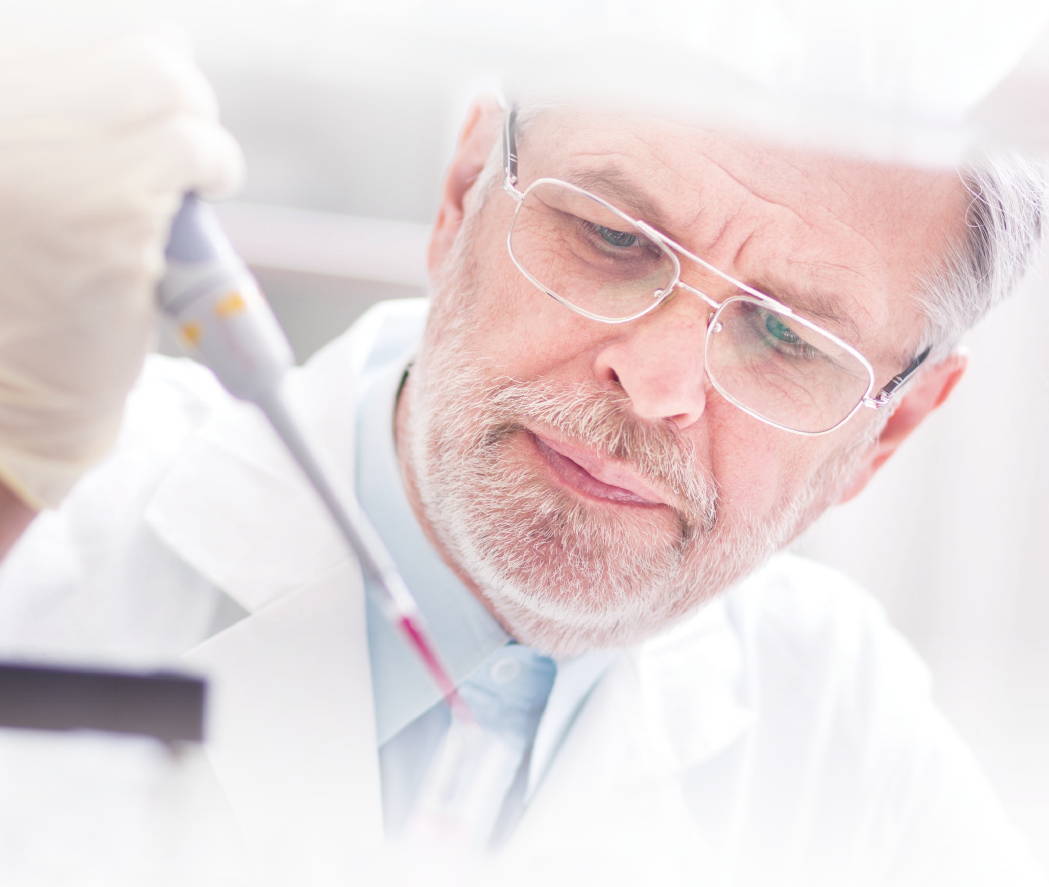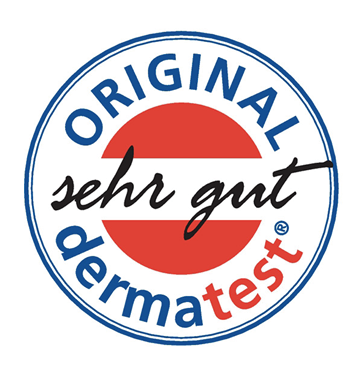 Dermatest is known for its strict standards and highly reliable procedures. Carrying out skin stimulation tests on humans.
The skin test results are certified at the highest level across the entire "Labottach hydrogel plaster" series.
"Very good" rating
Dermatest certificates for each product: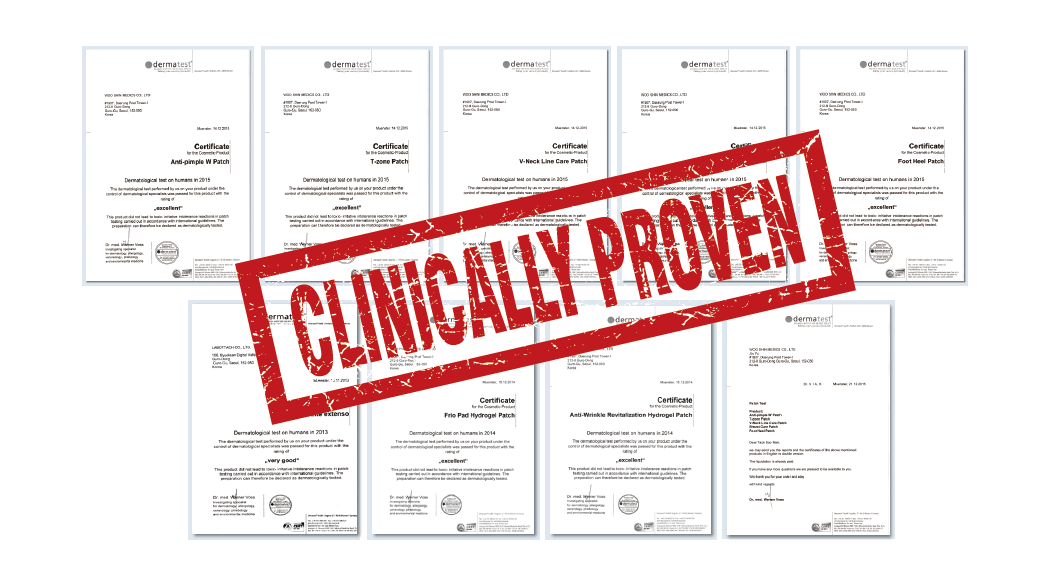 Clinical studies from around the world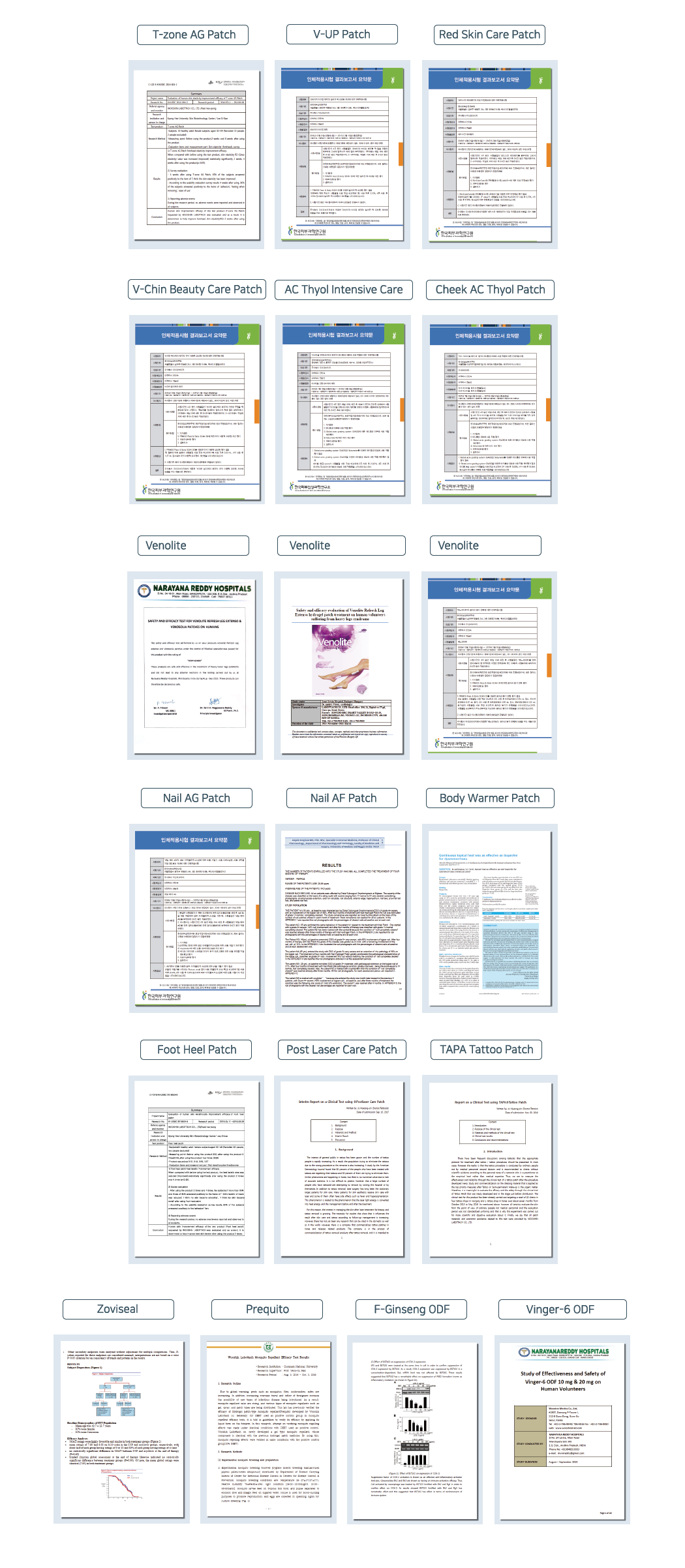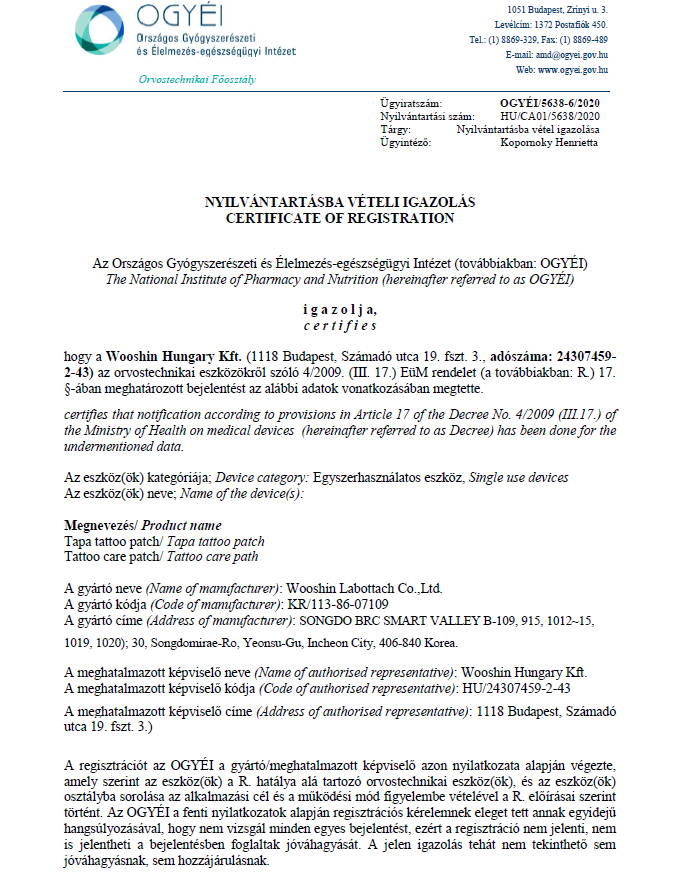 Registration for European Class 2 Medical Devices completed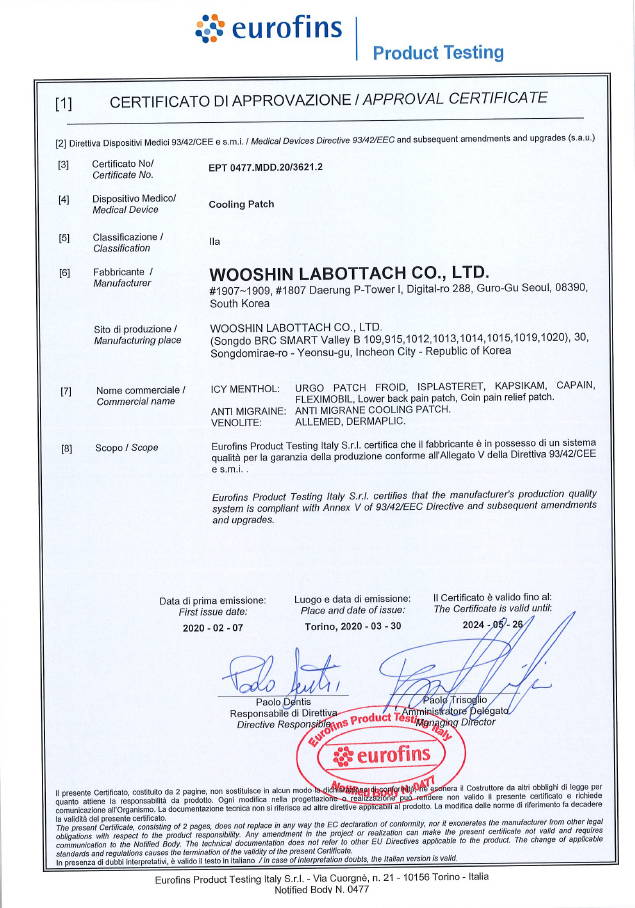 USA FDA registration completed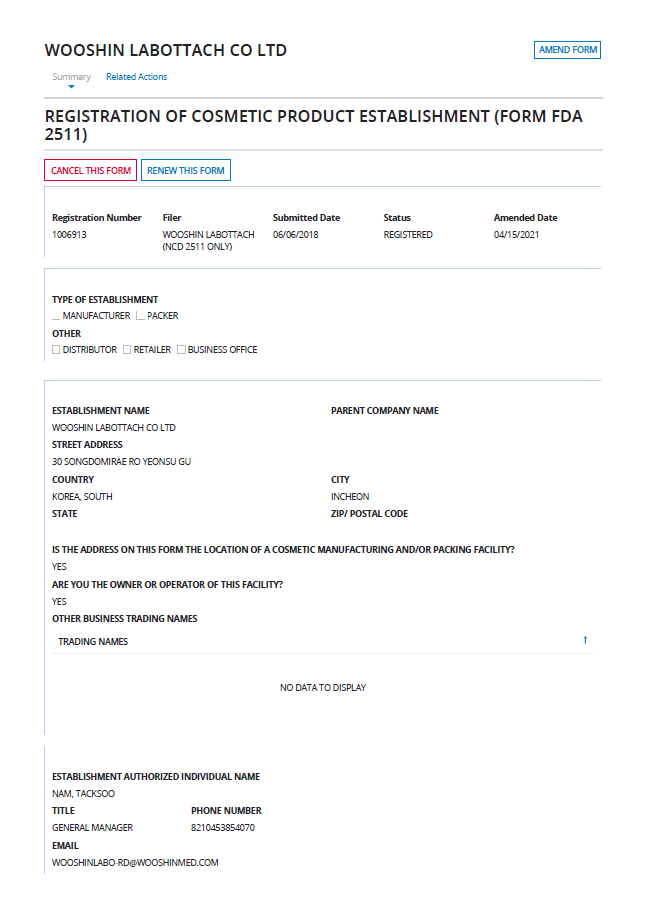 Manufacturing
EXCELLENT MANUFACTURING PROCESS
Labottach's own factory in Korea and Slovenia
Manufacturing system for our Incheon, Songdo Patches and ODF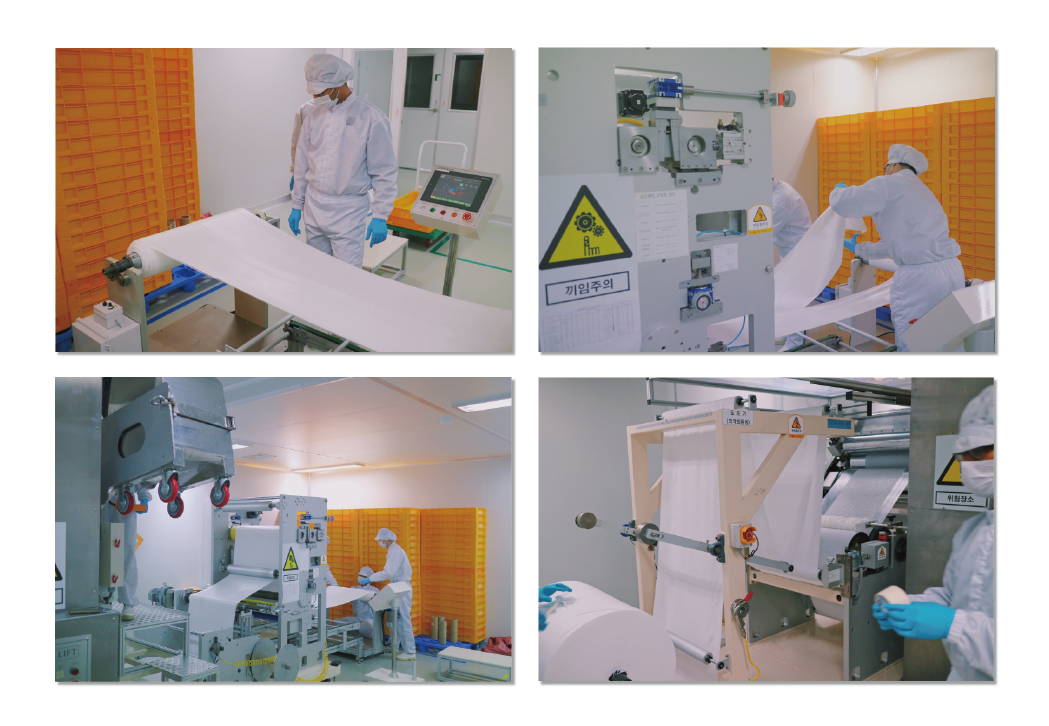 Our production facility in Slovenia for medicine and medical devices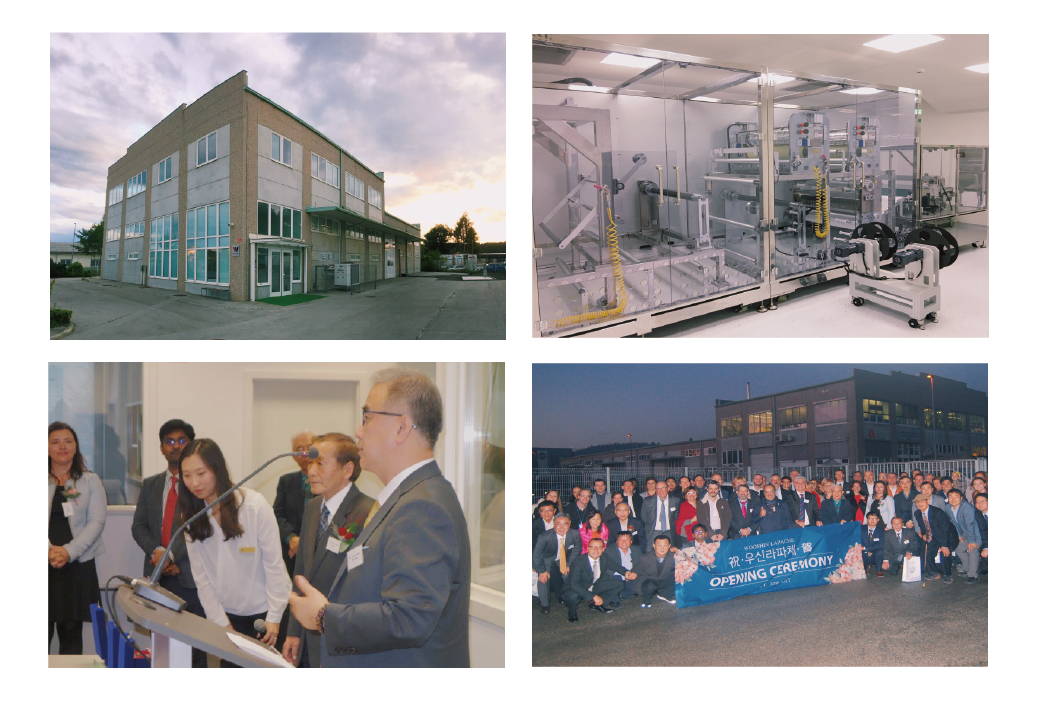 ISO certified facility
Strictly certified for the design, development, manufacture and sale of patch products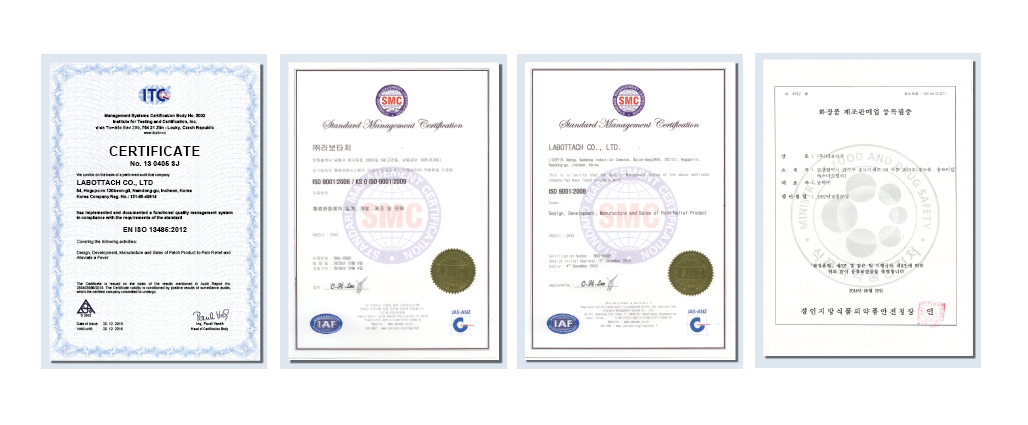 GMP & HACCP certified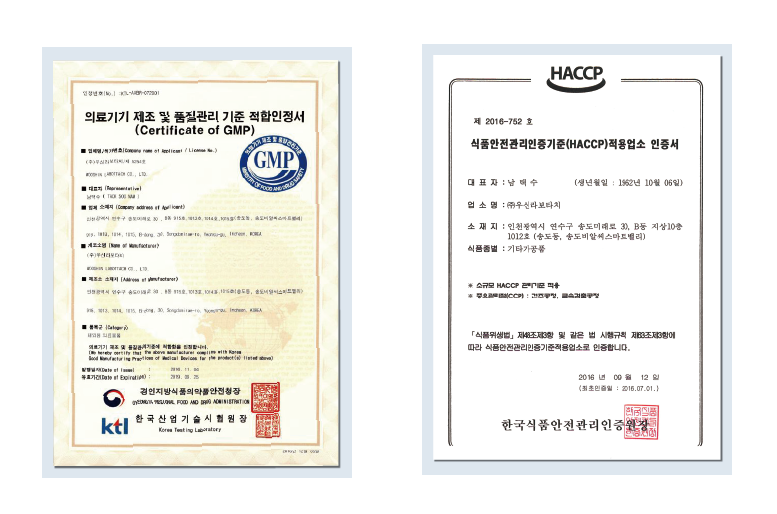 Facility
Certified for medical devices, HACCP manufacturing and quality control
About Labbotach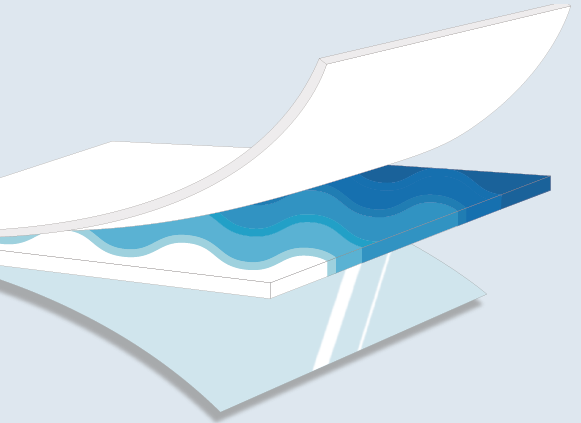 LABORATORY + PATCH PRODUCTION
You cannot solve your skin problem with a traditional face mask. Labottach Hydrogel Patch contains active ingredients within the hydrogel matrix structure that can solve your skin problem beyond hydrating effects.
Mr. TackSoo Nam dreamed of a combination of three industries during his studies and training as a pharmacologist. These industries were pharmaceuticals, cosmetics, and dietary supplements.
He wanted to combine these three industries to create innovative and effective products to improve the health and beauty of people of all ages.
Mr. Nam believes that Hydro-Matrix skin patch technology is important and effective, so everyone, everywhere, should have the opportunity to experience it. We are now selling directly to you as a consumer with this online store. Before that, we only sold our products to cosmetic companies and pharmacies.
The story behind WOOSHIN LABOTTACH
The name of our company, Wooshin Labottach, comes from Korean and has an important meaning. Woo means "always close" Shin means "faith" and "harmony". Furthermore, Labottach is created by combining "laboratory" and "technology".
Therefore, Wooshin Labottach means: Health in harmony with technology.
Mr. Nam, as a pharmacologist, formulates the products while ensuring that each product meets the highest standards. With the best and latest technology, the best research and development (R&D) techniques and a team of highly qualified and trained pharmacists combined with the highest quality ingredients. This is how Mr. Nam creates easy-to-use products that deliver great results.
Wooshin Labottach, now in his 29th year, exports to 48 countries and is at home in Korea. To meet the growing demand for products in Europe, a production facility was opened in Slovenia in 2015 and all necessary tests and certifications were carried out.
2017 Ministry of Health and Welfare Award
Nam Tack Soo, CEO of Wooshin Labottach pharmaceutical company, received the 2017 award from the Ministry of Health and Social Affairs as the first Korean company to establish an EU-GMP production facility in Slovenia.
Department of Wellbeing, Bio / Pharmaceutical Merit Award Pharmazeutische Zeitung I 04/13/2017
"Nam Tack Soo, CEO of Wooshin Labottach, was recognized for developing ODF for nutritional supplements and exporting abroad, including China and Turkey."
WOOSHIN is the first Korean pharmaceutical company with EU-GMP own factory in Europe.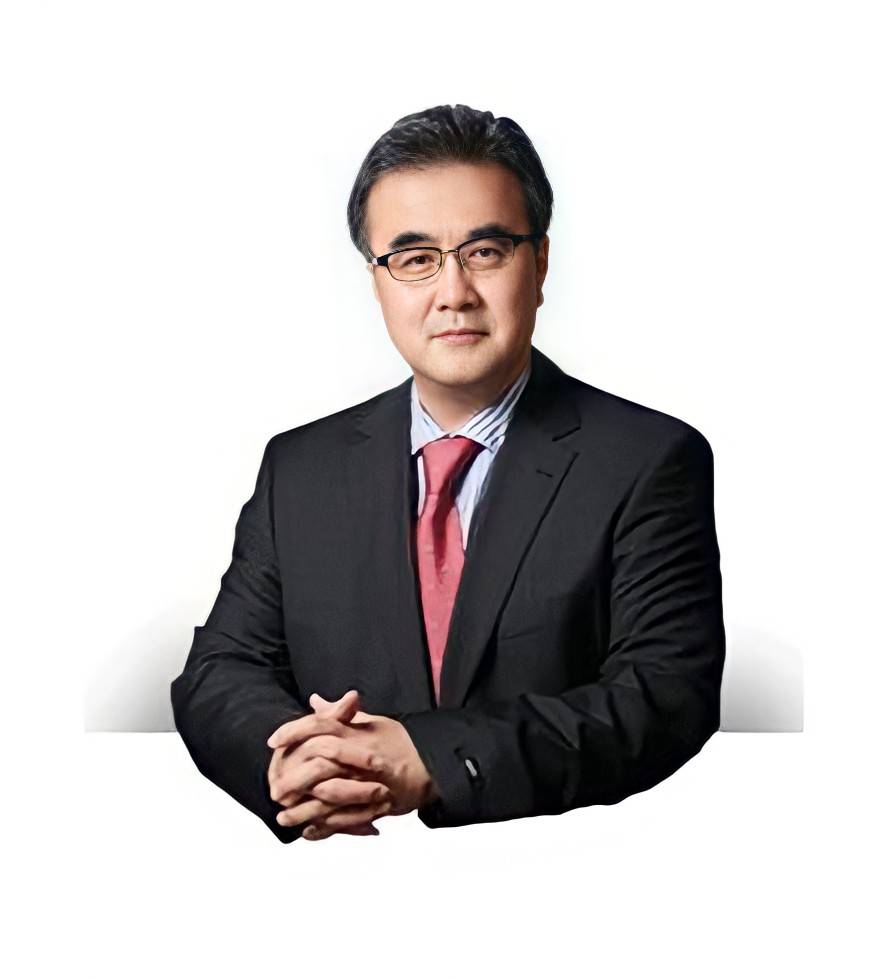 CEO statement
We are a pharmaceutical company founded in Korea in 1992. We started marketing the finished products and active ingredients. Now we have started promoting our own articles. (mainly our line of hydrogel patches and oral disintegration film, ODF) We export to more than 30 countries and work closely with our partners. We are particularly proud of our strong research and development team.
We continue to license and test for the pharmaceutical industry and sell raw materials to our wholesale customers.
We recently opened an office in Budapest, Hungary to further strengthen our marketing department. In addition, we have opened a pharmaceutical production plant in Grosulje, Slovenia, which mainly produces our hydrogel patches.

Research & Developement
LABOTTACH RESEARCH AND DEVELOPMENT CENTER
Seoul, South Korea

Quality, safety and customer satisfaction

We develop the best solution for excellent quality and safe products for high customer satisfaction with strict quality control discipline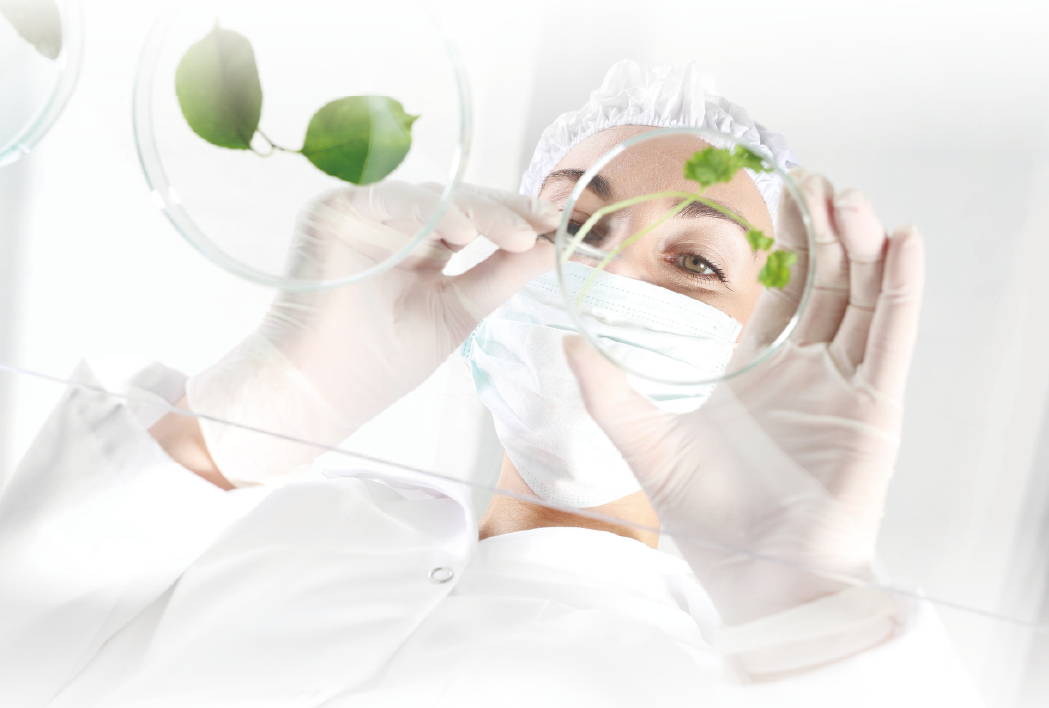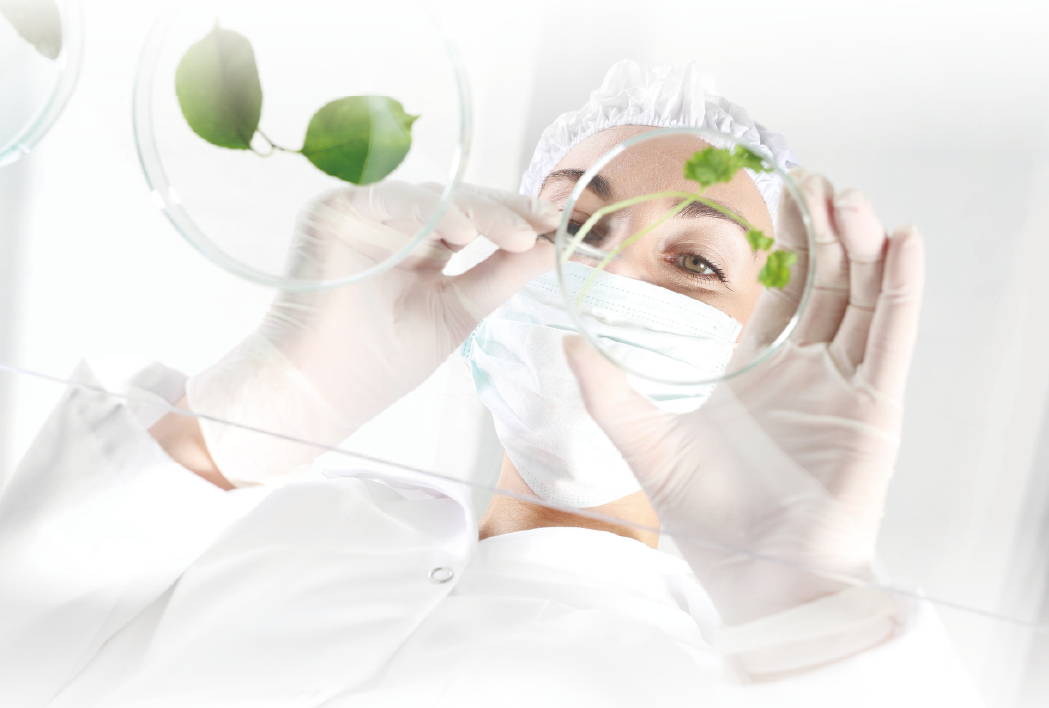 International experts

Professional Research and Development Center Consisting of 11 Pharmacology Masters PhD holders from all over the world,
including Malaysia, China, Taiwan, Nepal, Korea and others.
Wooshin Labottach researchers achieve research results in various areas.
From cosmetics to state-of-the-art pharmaceuticals with high technology through consistent research and development.
Insight into our research center in South Korea